Consultation Flow :
I'm Looking for
Get Started Now
Our specialist will get back to you within 1 working day!
Waterproof IP67 LED Power Supply Driver Transformer 100W 110V AC to 12V DC Low Voltage Output with 3-Prong Plug 3.3 Feet Cable for Outdoor Use
· Input: 90-265V AC 0.7A 50/60HZ. Output: 12V DC 8.5A 100W
· Converts 110V AC to 12V DC, widely use for LED strip lights, led light bulbs and other 12V DC led lights(≤100W)
· Aluminum alloy metal housing, easy for heat dissipation and ensure stability. 100% Waterproof IP67 protect for outdoor use
· Automatic protection for: short circuit, overload, over voltage, over current, high temperature. Protection type: Hiccup mode, auto-recovery after fault condition is removed
· High quality with 1 year warranty, and our seller support team always stand behind our products in any way, so please contact us for replacement if you have any quality problems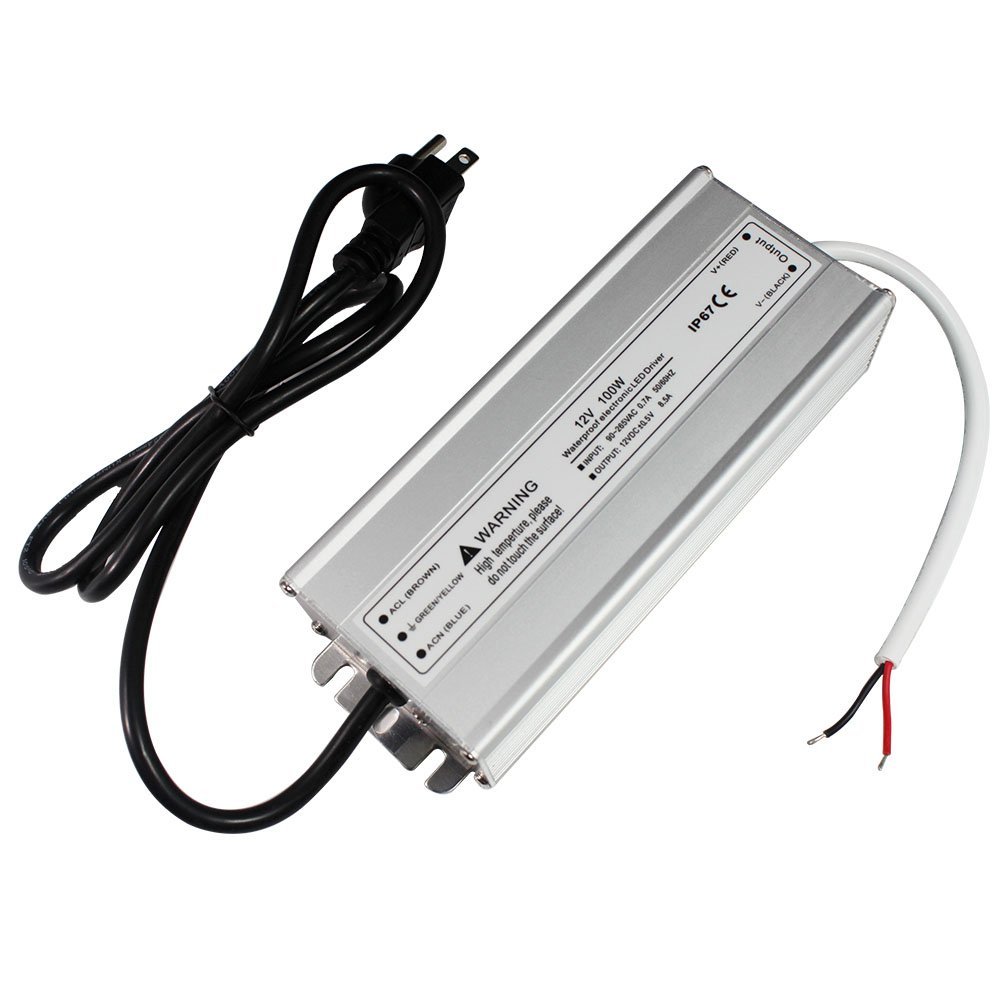 Product Specifications:
•Input: 90-265V AC 0.7A 50/60HZ
•Output: 12V DC 8.5A
•Wattage: 100W
•Waterproof: IP67
•Input Efficiency: 85%
•Working Temperature: -10℃ to +60℃, 20%-90%RH
•Dimensions: 7.28*2.71*1.69inch
•Weight: 1.98 pounds
•Warranty: 1 year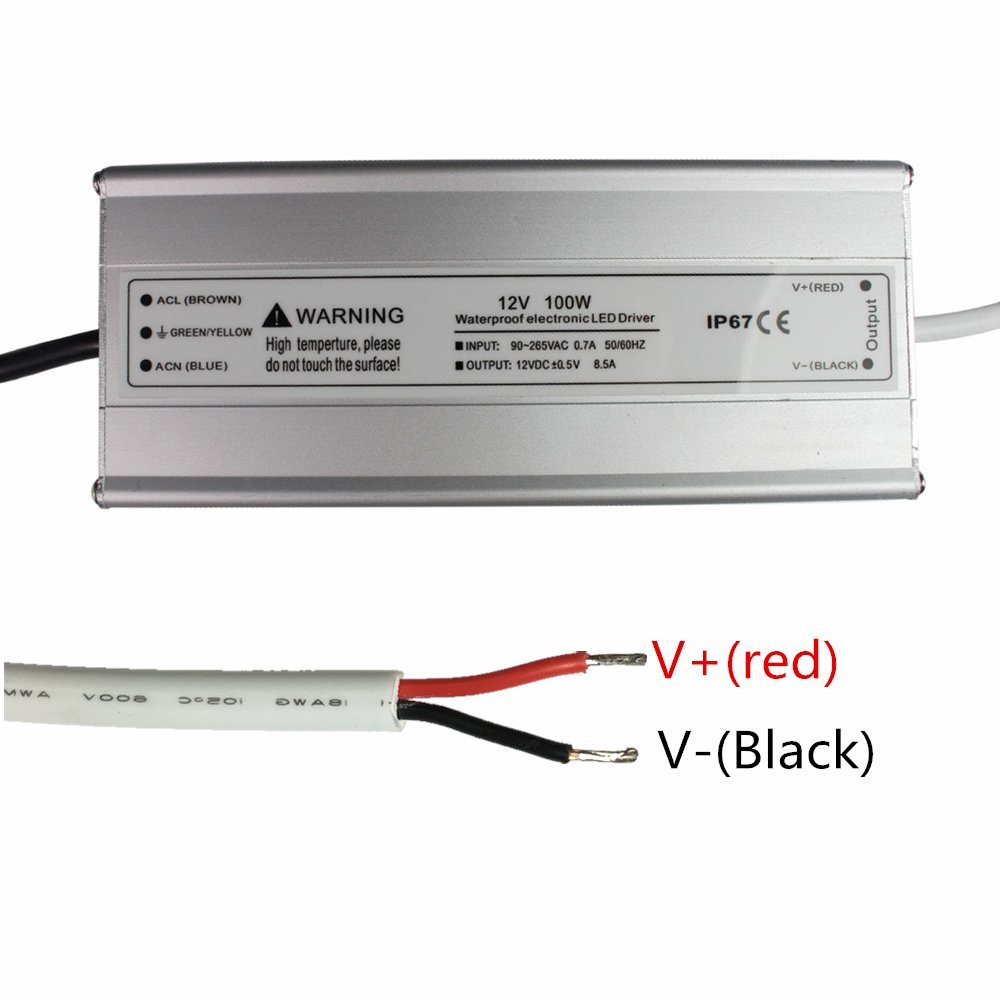 Features
•Constant voltage style power supply
•Universal AC input/ Full range
•Small volume, low weight, high efficiency
•Protections: short circuit, over load, over voltage, over temp
•Cooling by free air convection
•Fully encapsulated with IP67 level
•100% full load burn-in test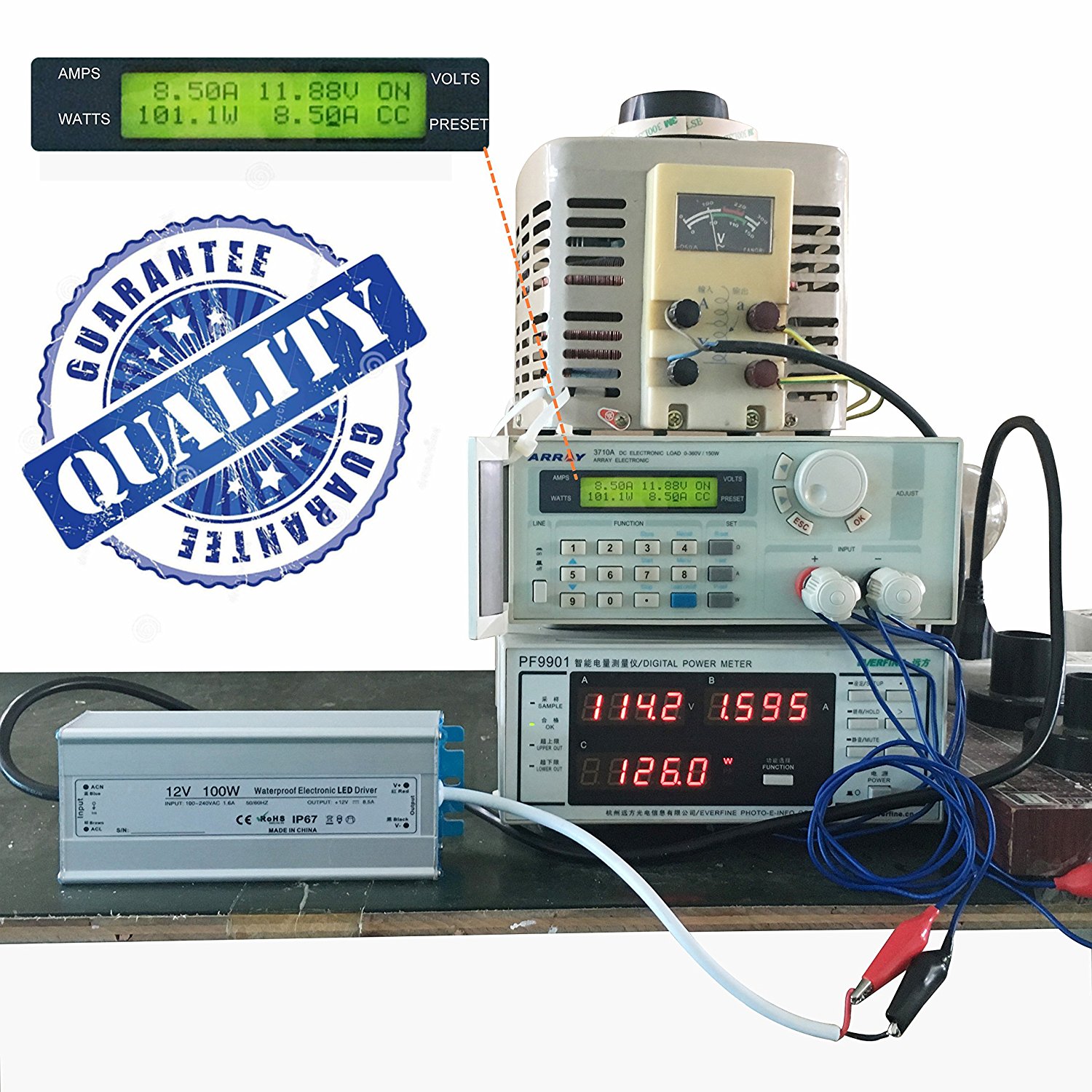 Warnings:
Don't open or modify the led power supply.
Please leave children, kids far away from high voltage power source.
Please use it under professional electrician's guides.
Any abuse or improper use will void warranty.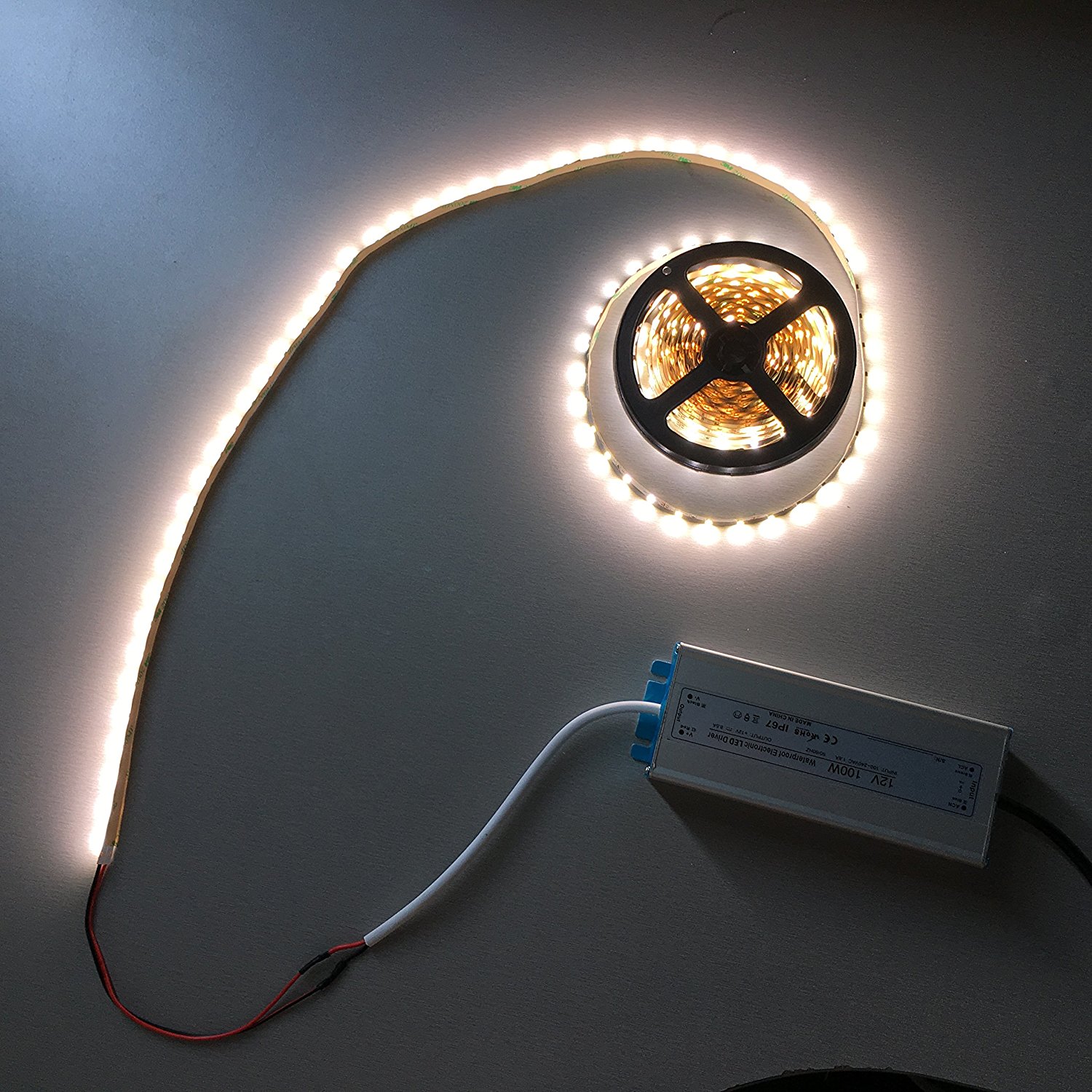 Package list
•1 x LightingWill LED Power Supply