Consultation Flow :
I'm Looking for
Get Started Now
Our specialist will get back to you within 1 working day!
80W 3.3 Feet Square Diffuser LED Linear Pendant Light Fixture
80W 3.3 Feet Square Diffuser LED Linear Pendant Light Fixture
FSKU: LL-ALL-5075X3HFT
Please Select Buying Options:
The linear light bar fixture offers an innovative LED solution for general illumination in grocery, retail, and other aisle environments.
Ideal for both aisle and general lighting in supermarkets, retail stores, libraries or similar environments.
* Color Temperatures offered:  3000K, 4000K, 5000K, 6000K CCT
* CRI80 Standard
* Fixtures deliver up to 90lm/w
* Extruded aluminum housings in can be customized to lengths within 300cm. Regular length like 2', 3',3.3', 4', 5' and 8' sections available. It comes complete with quick connects between units to allow for easy runs of multiple fixtures
*In standard silver finishes
* 100-265V Input
* Phase dimming control(default non-dimmable)
* 5 Year Warranty
* 50,000+ hours rated life time
* Power supply included
* LED module and power supply easily replaced
* Evenly lit with no hot spots or lamp imaging
* Easily cleaned using standard cleaning agents
* Seamless continuous runs speed installation by using joint metal pieces (if you buy multi-pieces, each unit will come with a set of the joint metal piece).
$29-$69
Datasheet Downlaod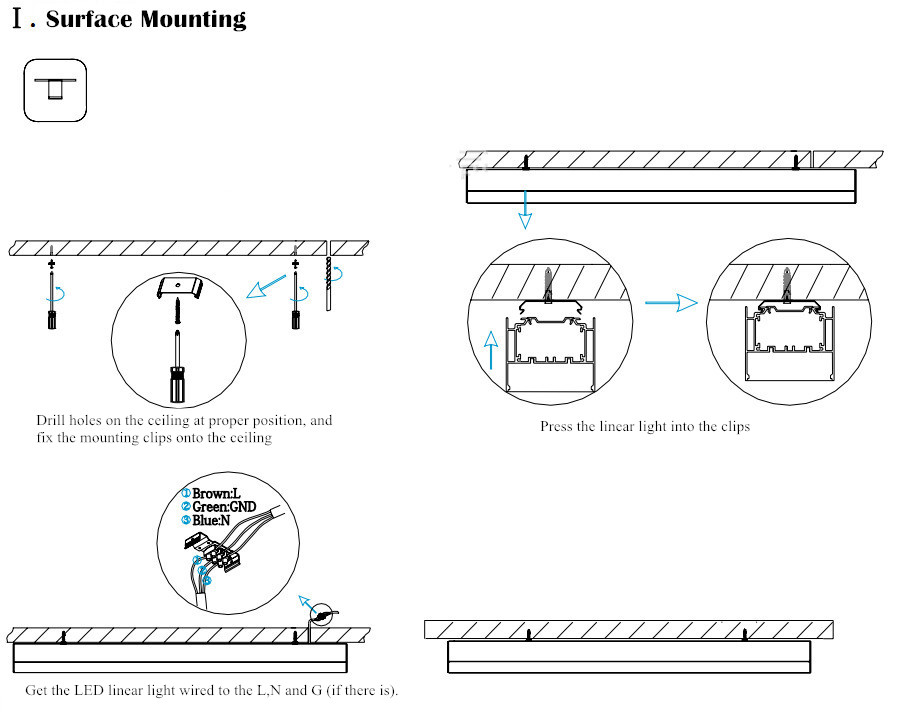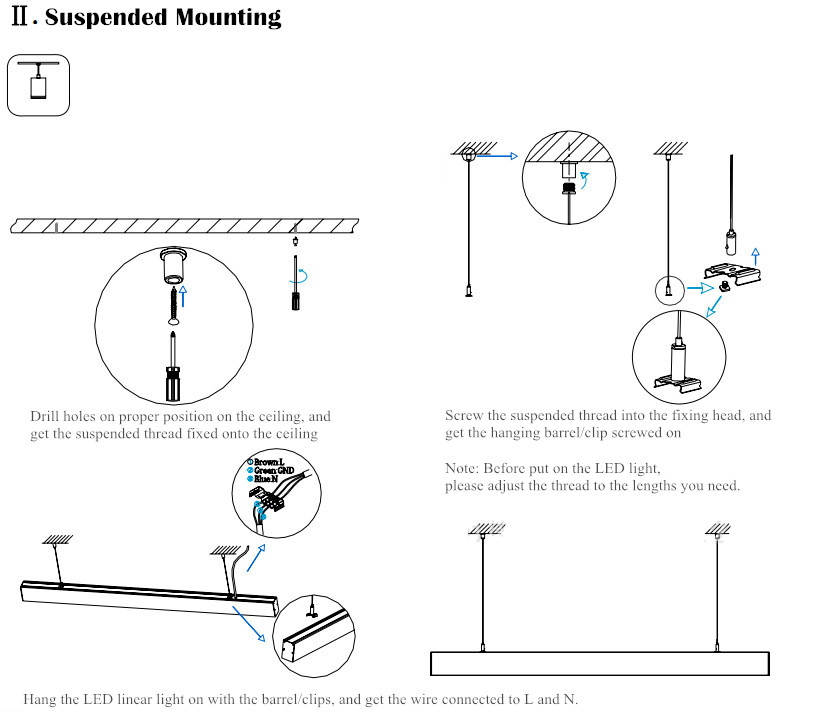 No reviews yet. Be the first one to write it.