Consultation Flow :
I'm Looking for
Get Started Now
Our specialist will get back to you within 1 working day!
10W RGB Color Changing LED Floodlight with Remote Controller IP65 Waterproof
10W RGB Color Changing LED Floodlight with Remote Controller IP65 Waterproof
FSKU: LL-FL-B10
Please Select Buying Options:
*Control Mode: IR 24Key Remote
*Input Voltage: 85-265VAC
*Beam Angle:120°
*Color:RGB Color Changing
$9.91-$14.16
Advantages & Features
BRIGHT & ENERGY EFFICIENT: T-SUN Led Flood Light adopts high quality EPISTAR Chip, brighter and saving over 80% on your electricity bill. Wide beam
angle, Create super bright, shadow-free security and wide beam distribution for general purpose flood lighting.
High quality: This product is made of IP65 waterproof material. you don't need to worry about the weather anymore.Please note that the light can't be soaked in the water or put it into the water for a long time.Made of high efficiency aluminum body for impact resistance.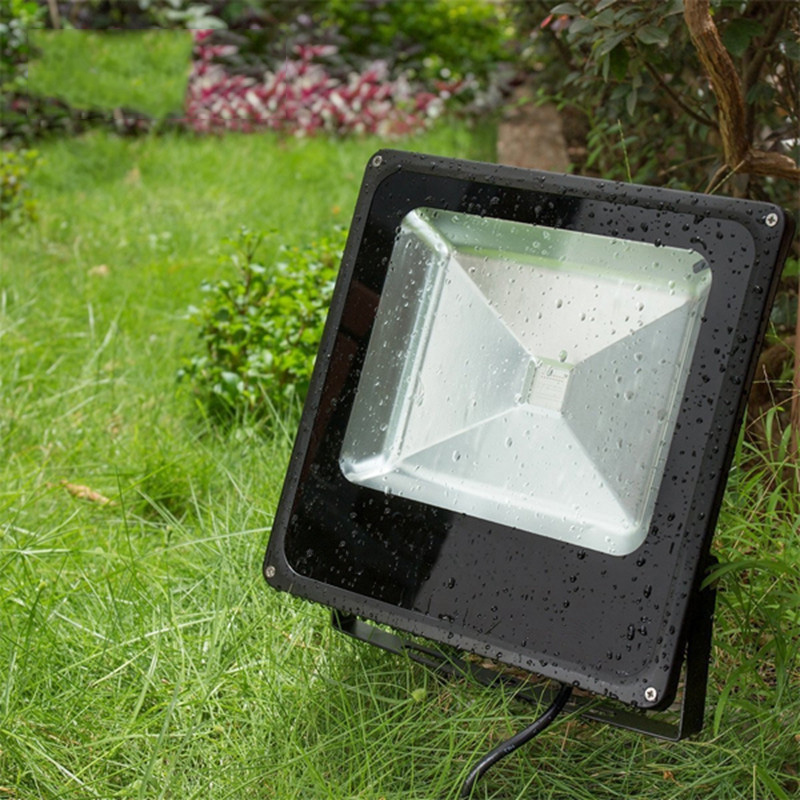 Color Changing: You can change color to create different ambiance for your need.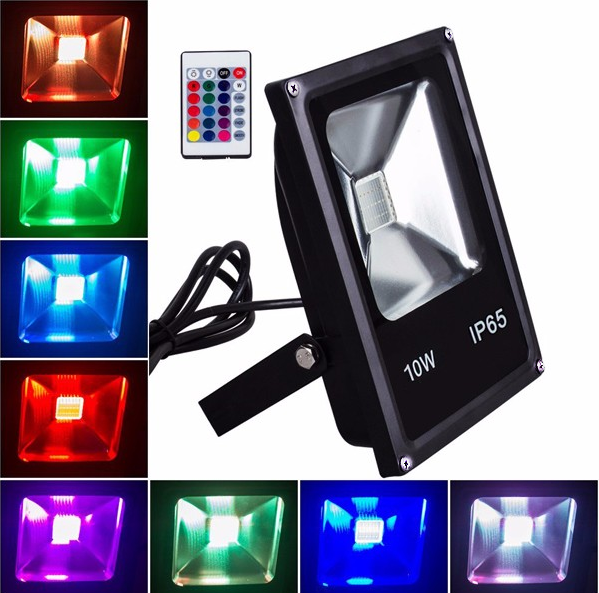 Main colors Red, Green,Blue and White. Total 16 different color tones provide colorful and bright illumination (garden, home, hotel, landscape, etc.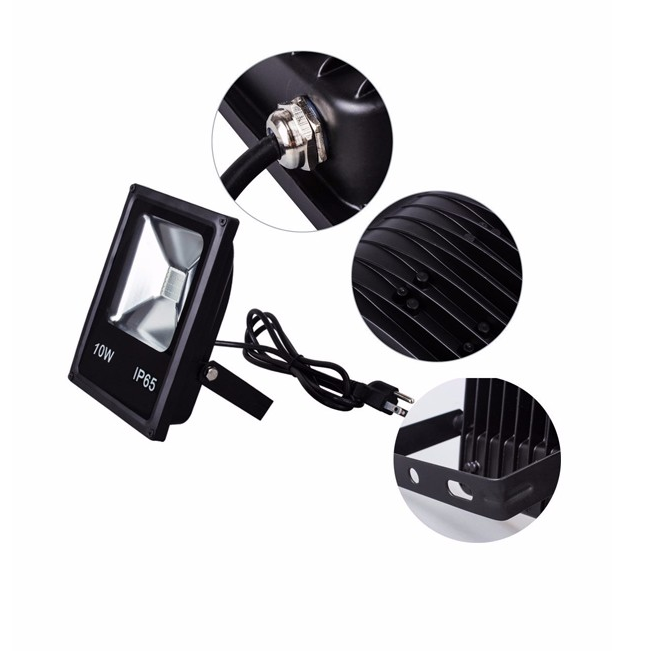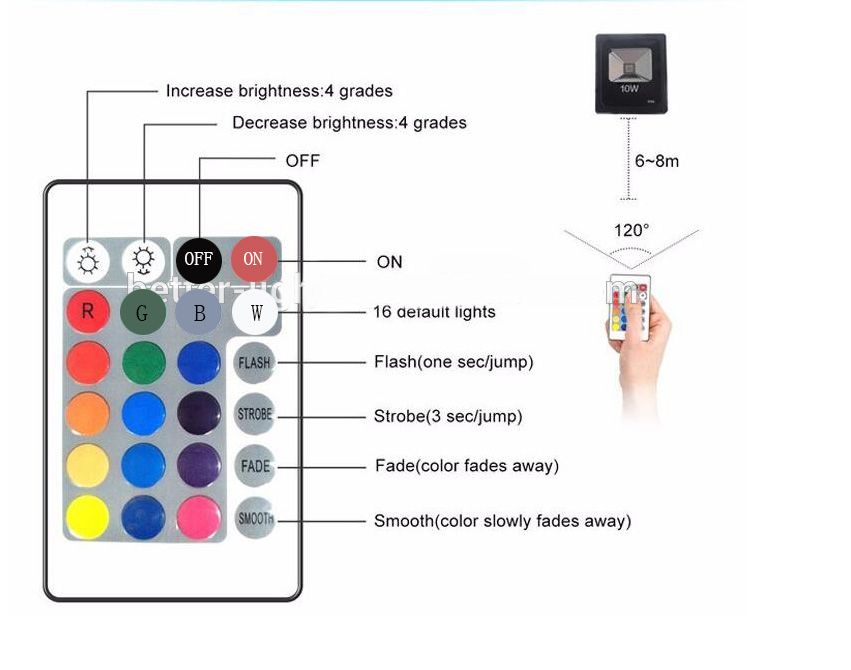 FLEXIBLE INSTALLATION: With 160°adjustable lamp body and metal bracket,flexible to meet your lighting requirements. It can be mounted at ceiling, wall, ground.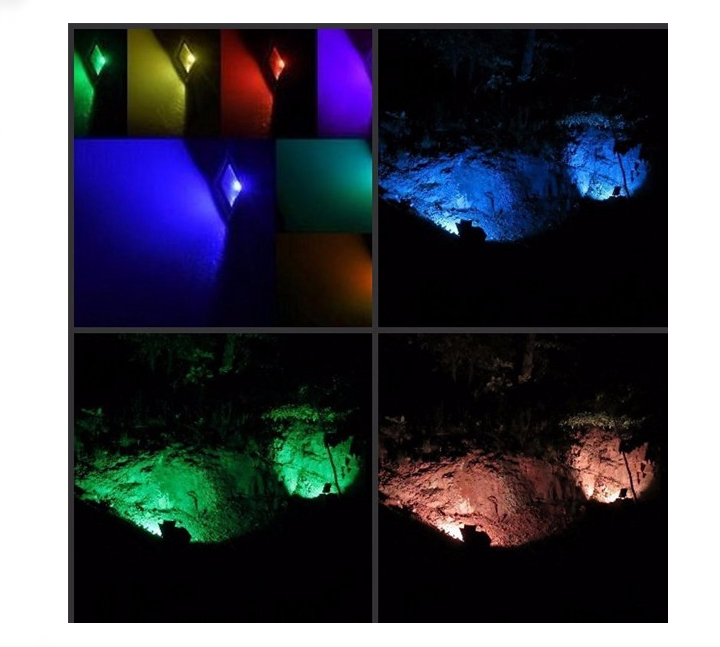 Popularly Used for: This adjustable floodlight can be widely used in outdoor and indoor lighting projects, including billboards, show windows, gardens, warehousese and security lighting great for your garden, tree, bridge, advertisement signboard,building or any other places you want to light up.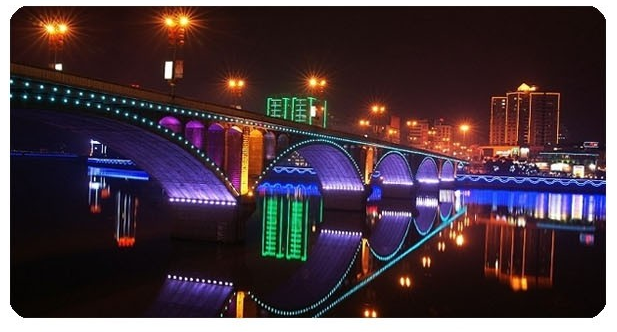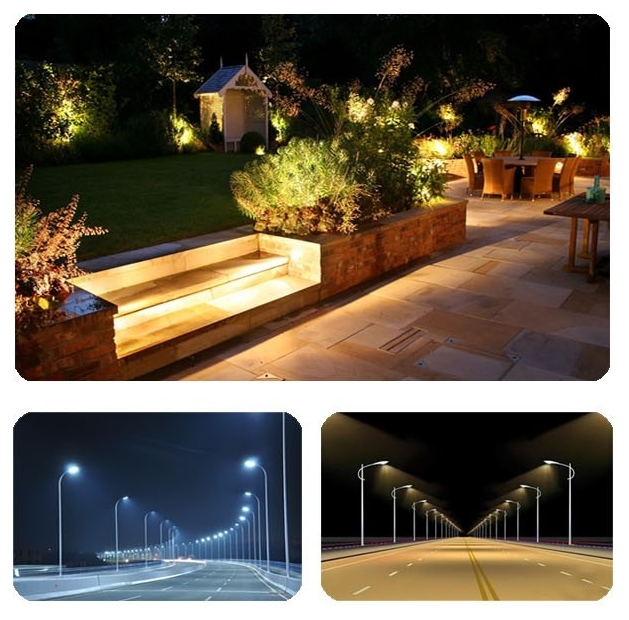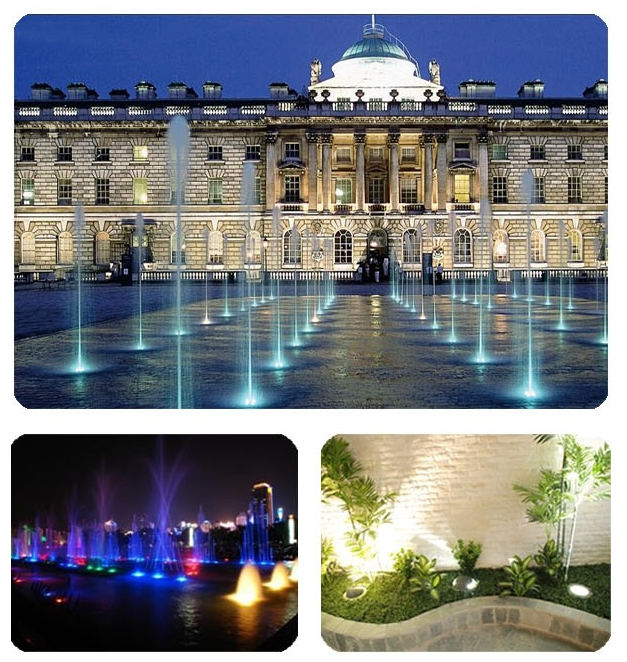 No reviews yet. Be the first one to write it.